Felieton
UCIECHA Z KINA WOLNOŚĆ
Łukasz Maciejewski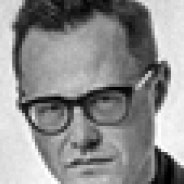 /
Autor Piotr
Oko rybie, rybie oko. Można po angielsku: fisheye. Po angielsku brzmi lepiej. Rybie oko: widzi, a nie widzi, zauważa, ale niespecjalnie, kadry się rozmywają.
/
Autor Piotr
Sanki, rozżarzone neony i jeszcze Last Christmas, koniecznie Last Christmas. Czujecie tę oprawę? Magia świąt, popowa magia świąt. Akceptujemy ją: czy nam się to podoba czy nie. W tym roku święta mogą być inne z powodów tak oczywistych, że nie będę ich tutaj przytaczał. Last Christmas będzie na pewno, ale co z resztą?
/
Autor Piotr
Dwudziesta rocznica śmierci Wojciecha Jerzego Hasa. Czy ktoś to w ogóle zauważył? A właśnie Has, jak mało kto, zasłużył na pamięć, na powroty, na dyskusję i wciąż na nowo odkrywanie jego kina.